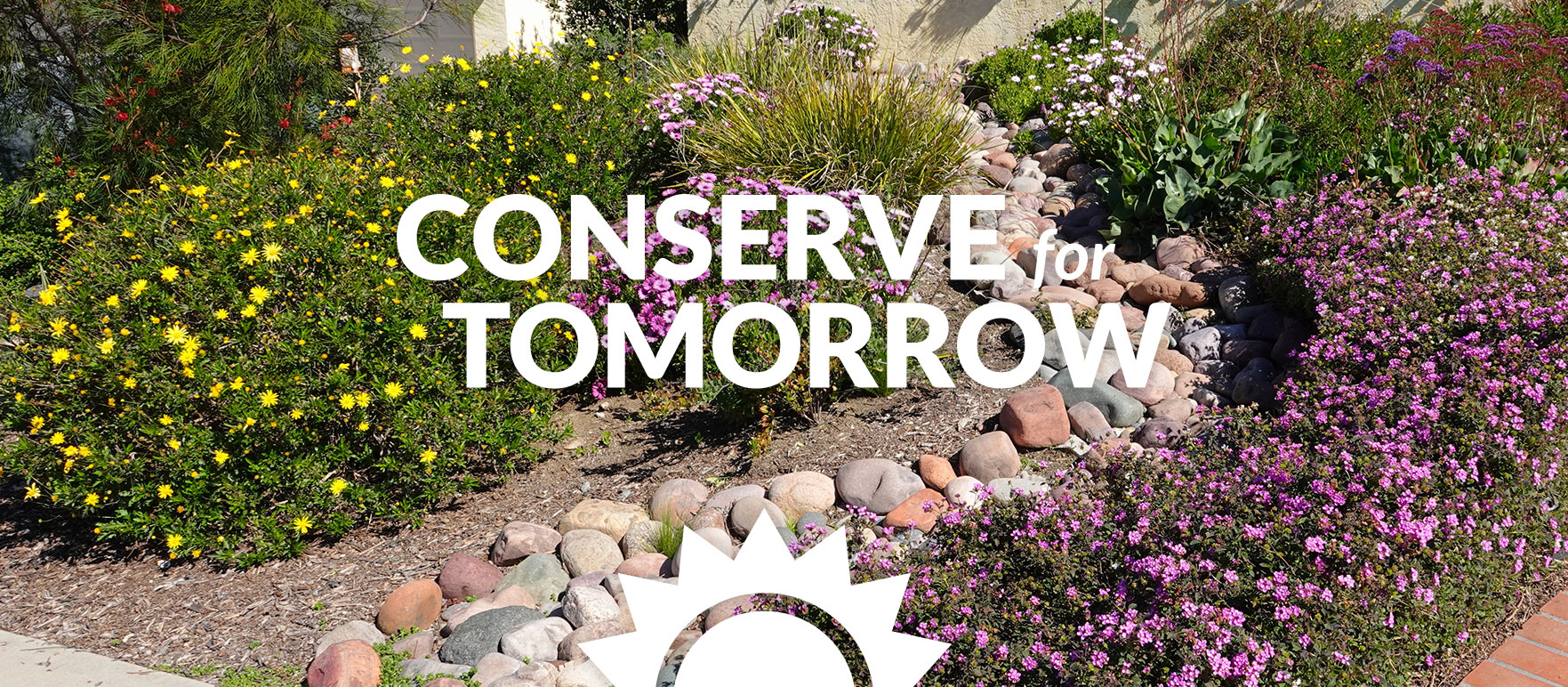 BWP has a variety of programs and rebates you can participate in to conserve water.
Make a Big Impact On Your Water Usage with these three BWP Programs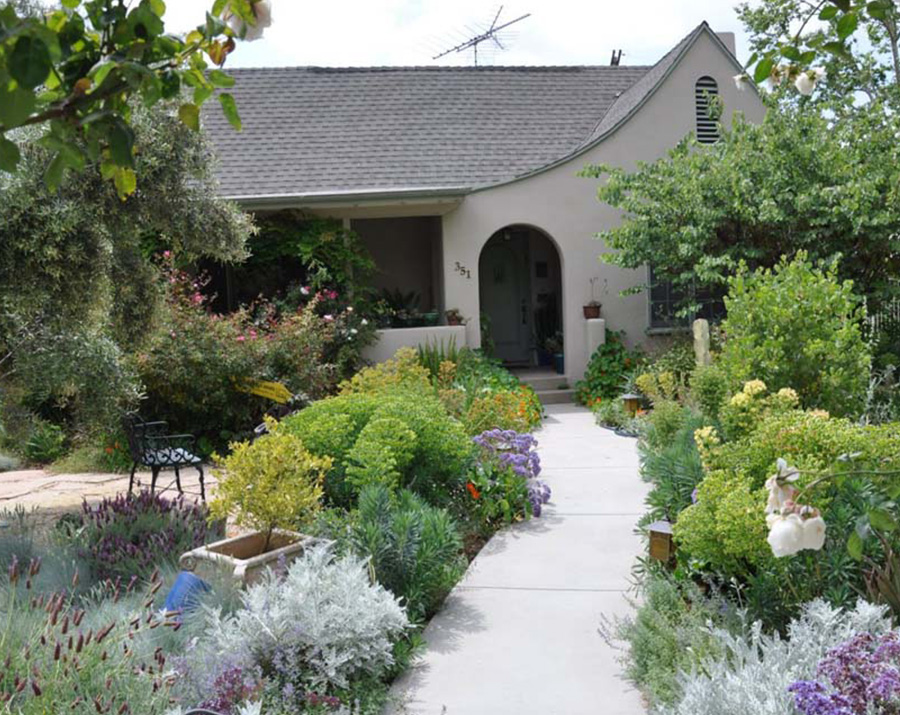 Replace Your Turf Grass with Drought-Resistant Landscape and Get a $3/sq foot Rebate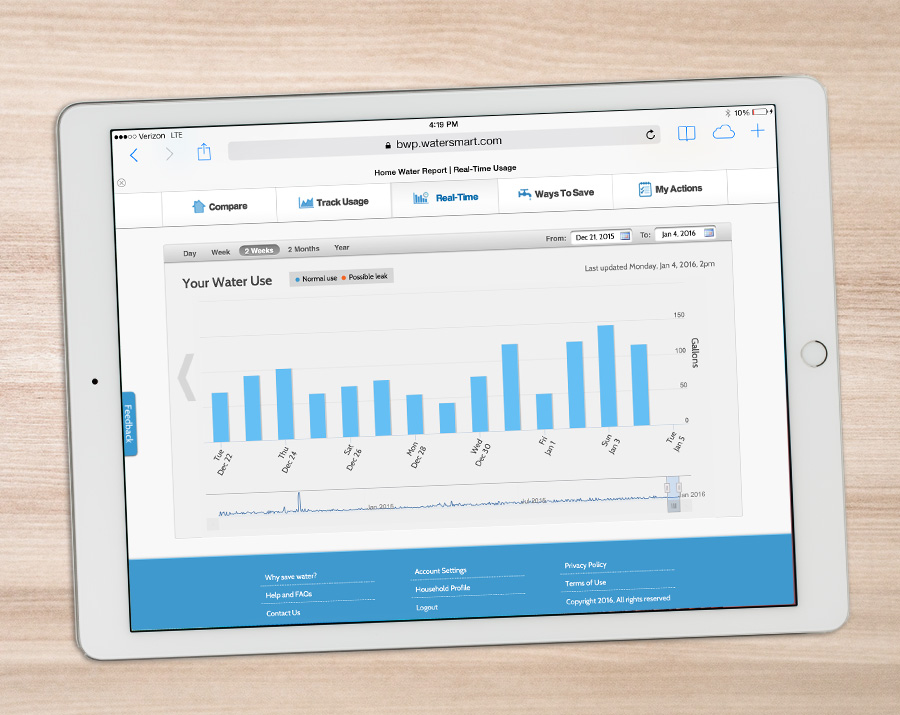 Sign Up for WaterSmart to see your water Use and Get Personalized Water Saving Tips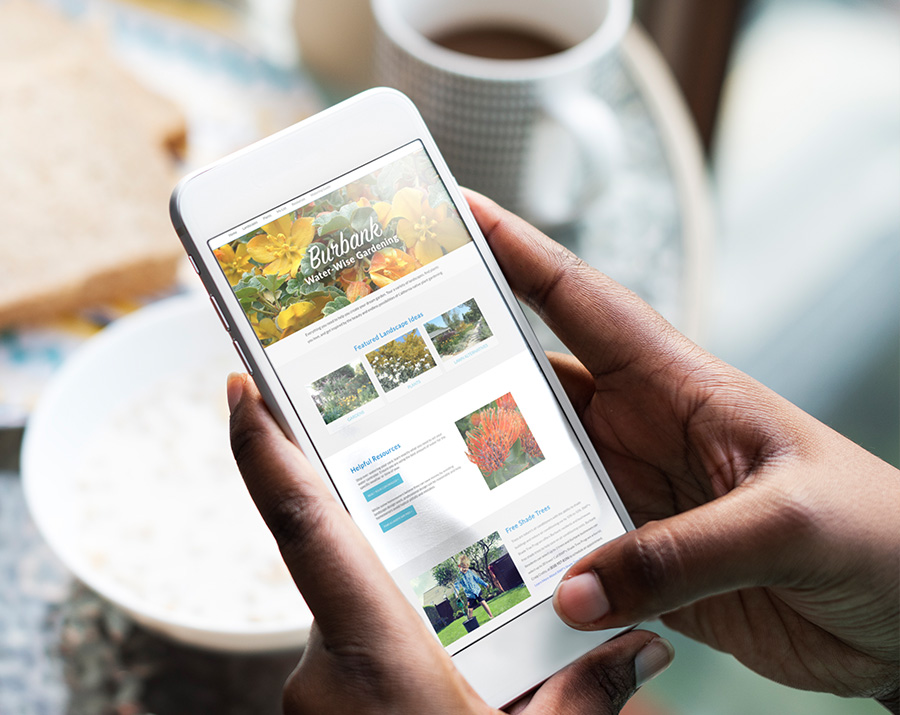 Visit the Burbank Water-Wise Gardening Website for Landscaping Ideas and Resources
Tips and Tricks to Make Plants and Trees Happy During this Drought Season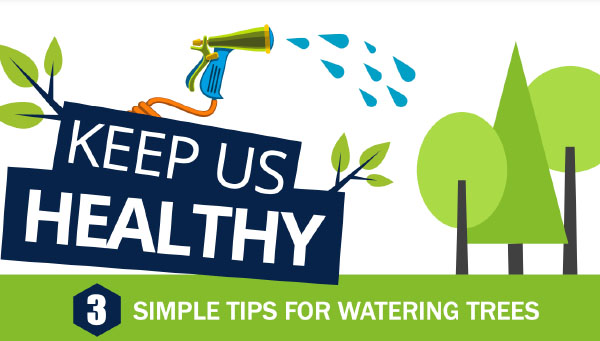 1. CHECK - Use a screwdriver or other tool and gently push it 6-8 inches into the ground. If the soil is dry and crumbly, it may be time to water again.
2. WATER - When watering your tree, think low and slow. Water at ground level to avoid losing water to evaporation.
3. MULCH - Mulch keeps moisture in the soil and protects your tree's roots from extreme heat. Visit the link below to get the full details.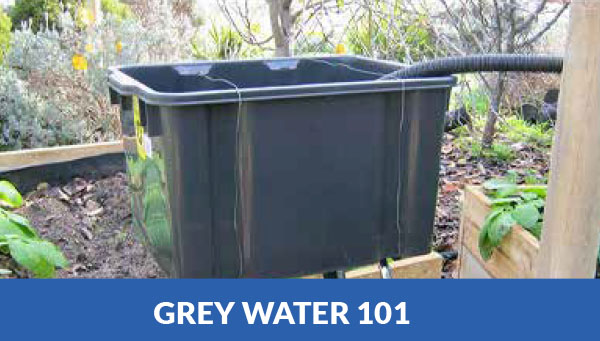 WHY: Using graywater from your home on outdoor irrigation can save thousands of gallons of water.
WHAT: Graywater is untreated wastewater that has not been contaminated by the toilet or bodily wastes. Graywater includes water from bathtubs, showers, bathroom sinks, clothes washing machines, and laundry tubs, but does not include water from kitchen sinks or dishwashers.