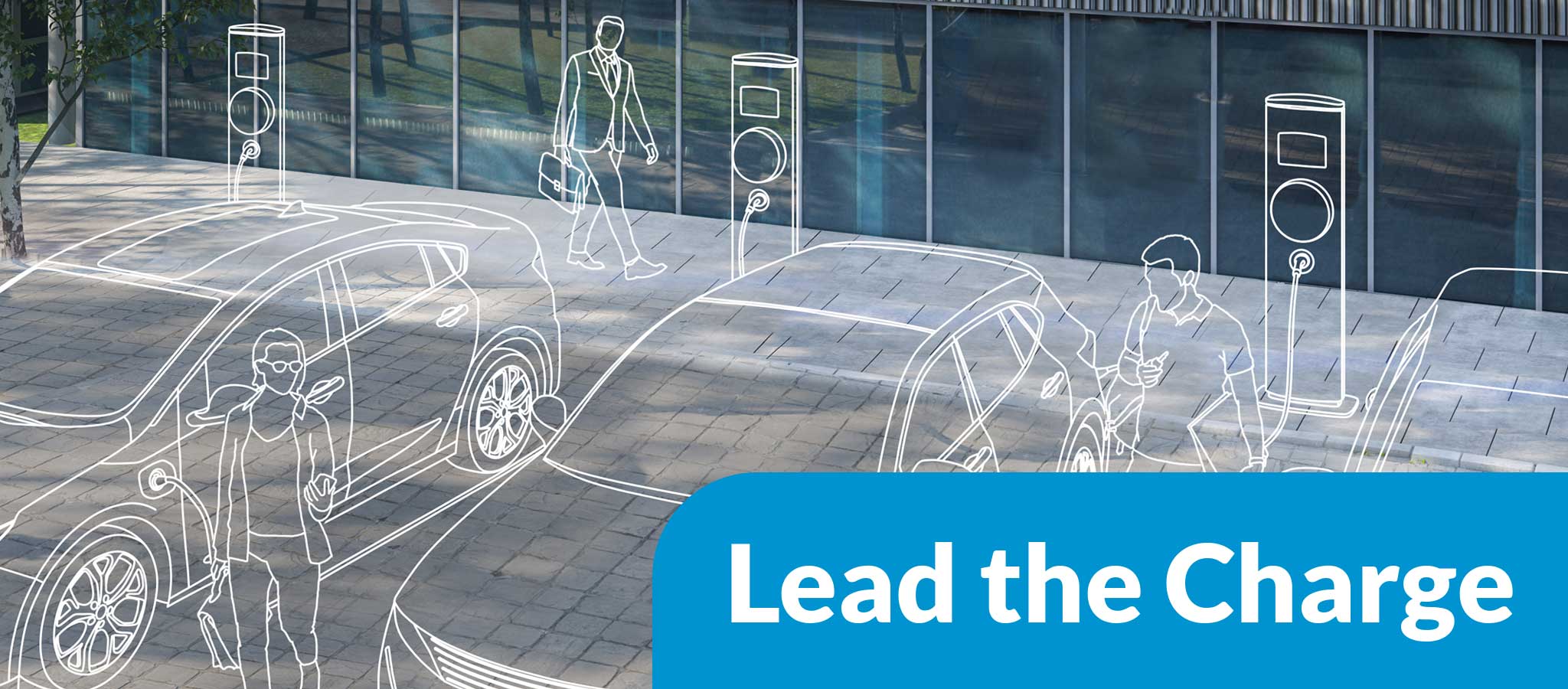 About the Program
As part of our efforts to promote transportation electrification adoption, Burbank Water and Power (BWP) is pleased to provide rebates to our customers to offset some of the costs of purchasing and installing commercial EV charging stations, including utility infrastructure upgrade costs that you may incur with BWP. Please note that the funds available for the rebates are limited and that a completed application is not a guarantee that you will receive a rebate.
Please review all
terms and conditions
of the program before applying. If you have questions about the program click the button below or call (818) 238-3653.
Rebates
The following maximum rebate amounts are available
per charge port
in disadvantaged communities (DACs), when access to the general public is offered during regular business hours (Public Access), in common areas of multi-family residences, and all other locations in the city of Burbank. Disadvantaged communities, as defined by CalEPA, are identified at
calepa.ca.gov/envjustice/ghginvest
.
DACs and/or Public Access
Multi-family Residences
Other
Without Utility Infrastructure Upgrade
Level 1
N/A
$3,500
N/A
Level 2/DC Fast Charger
$4,000
$4,000
$1,800
With Utility Infrastructure Upgrade
Level 2/DC Fast Charger
$7,500
$7,500
$3,500
Three steps to get your Commercial EV Charging Station Rebate Reservation
Request a rebate reservation:
Submit Part 1 of the application with all required documents. You will need to apply for permits with the City of Burbank before submission. BWP will notify you if your reservation is approved.

If you have already completed deployment of your EV charging stations and are able to provide all required documentation shown in Section 4 of Part 3 of this application, you may submit Part 1 and Part 3 of this application with the required documentation at the same time (and omit Part 2)
Confirm your rebate reservation:
Submit Part 2 or the application with your approved permits within two months from your rebate reservation approval date.
Validate your rebate reservation:
Complete your EV charging station deployment and submit Part 3 with all required documentation within six months from your rebate reservation approval date.
Resources
Download all the resources you need to get you up and charging.