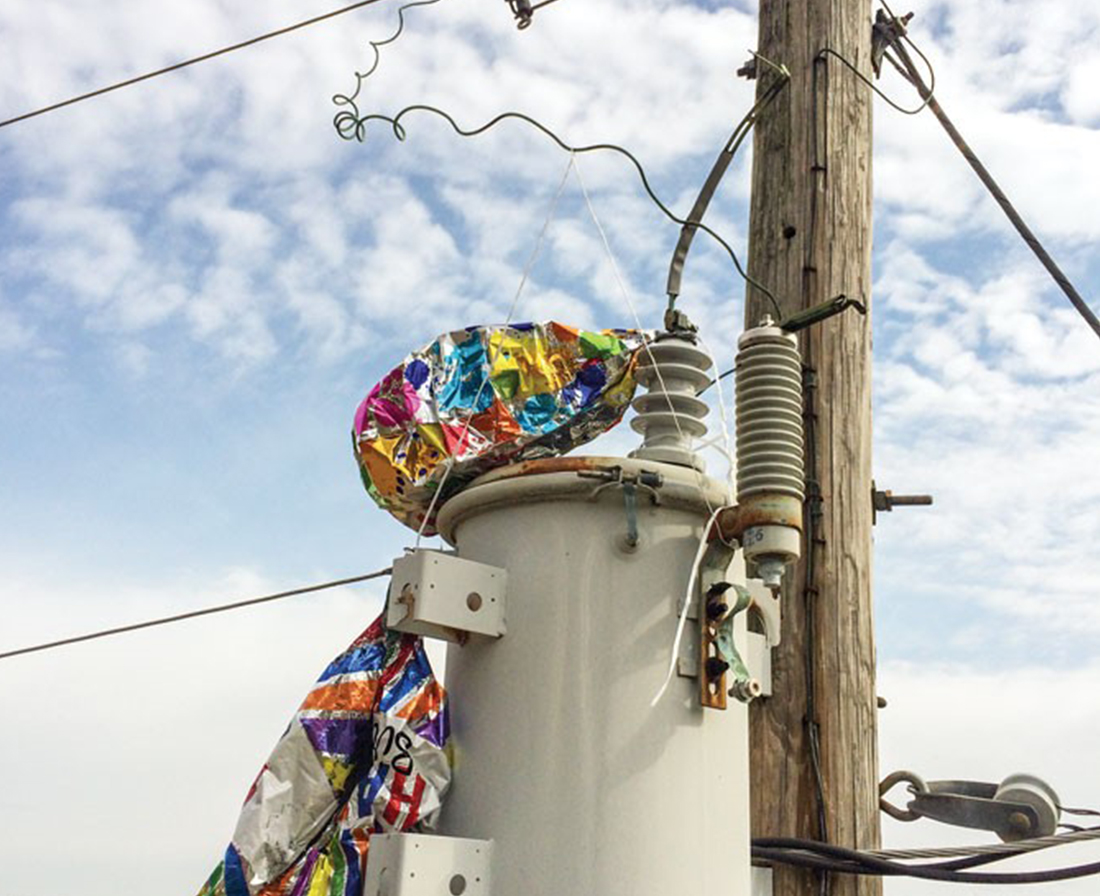 Mylar Ordinance
On January 11, 2022, the Burbank City Council voted to implement Ordinance No. 22-3, 965 ("Mylar Ordinance") to mitigate power outages caused by mylar balloons.
Read the FAQs >
Mylar Balloons are the Leading Cause of Power Outages in Burbank
Mylar balloons are a safety hazard when they contact or come close to high-voltage power lines. The electricity between the powerline and the conductive material from mylar balloons can cause power outages, explosions, downed power lines, and damaged infrastructure. One mylar balloon has the potential to leave hundreds of residents and businesses in the community without power for up to an hour or more. This is why the Burbank City Council voted 5-0 to implement the Mylar Ordinance to mitigate power outages caused by mylar balloons.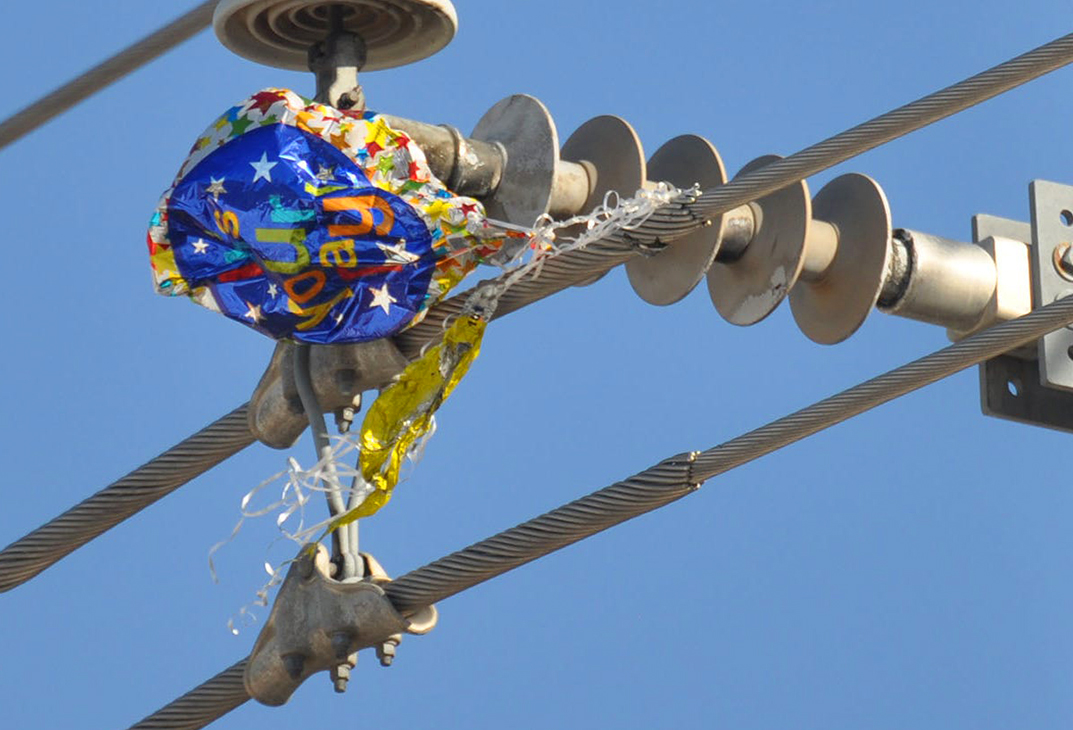 Mylar Ordinance
The Mylar Ordinance is effective starting February 11, 2022. The ordinance prohibits the sale of mylar (metallic) balloons filled with helium or gas that is lighter than air. Mylar balloons may be sold if they are filled with air only, and are attached or mounted to a post or decorative structure at the point of sale.
Read Mylar Ordinance >
Frequently Asked Questions
Mylar balloons, also known as metallic balloons, get their attractive shine from their metallic coating.

When filled with helium or other gases that are lighter than air, mylar balloons become a safety hazard because they are attracted to and float into powerlines. Since mylar is a type of metallic foil, it conducts electricity and causes power outages.