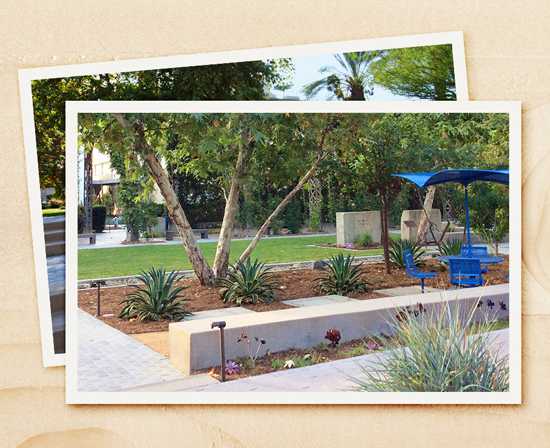 BWP's EcoCampus
The EcoCampus uses many sustainable landscape technologies integrated into a single industrial campus.
The EcoCampus Vision
The EcoCampus vision started with the need to relocate, modify and replace existing facilities to achieve greater employee efficiency and safety, improve traffic circulation, provide off-street parking and increase security. The EcoCampus incorporates sustainable elements, softens the exterior look of the site to appropriately blend into an urban setting, and maintains its industrial purpose to continue to add economic vitality to the community. Want to see more? 
Watch this video!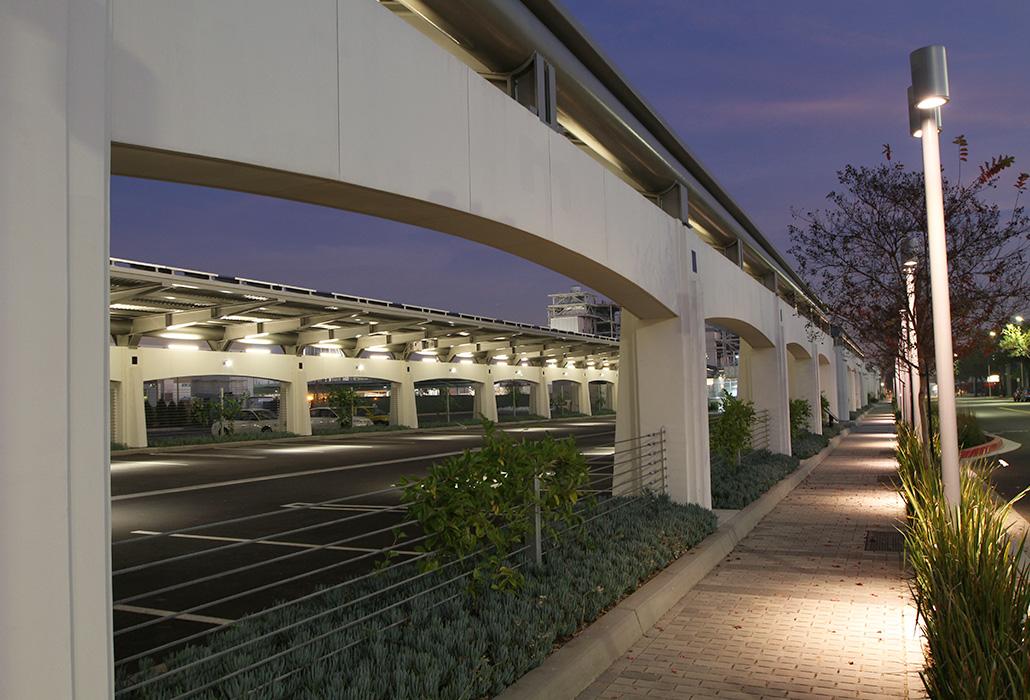 Green Street
A streetscape renovation project turned Lake Street, between Magnolia Blvd. and Olive Ave., into a green street–a showcase of five new storm water management systems and energy efficient LED lighting.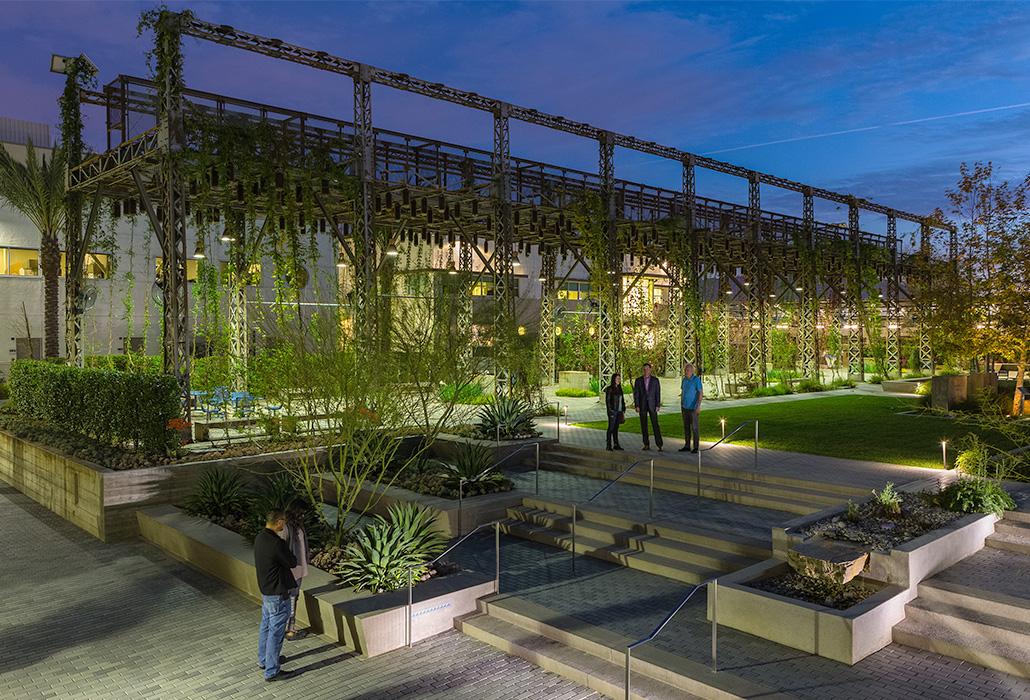 Centennial Courtyard
The Centennial Courtyard is a SITES-Certified landscape. The innovative design of the Centennial Courtyard showcases how an industrial ruin can be transformed into usable open space.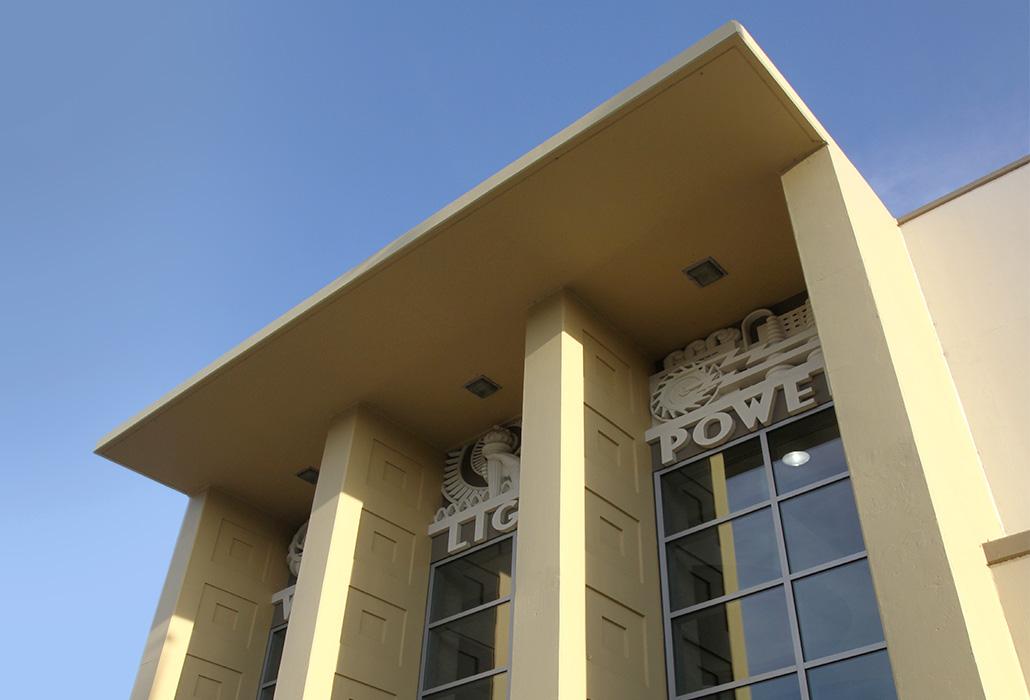 3 LEED Platinum Buildings
BWP's Water, Electric, and 
Administration
 buildings are all LEED Platinum Certified. 
LEED Platinum
 is the highest rating from the US Green Building council in recognition of an energy efficient facility that is environmentally responsible, profitable, and a healthy place to work.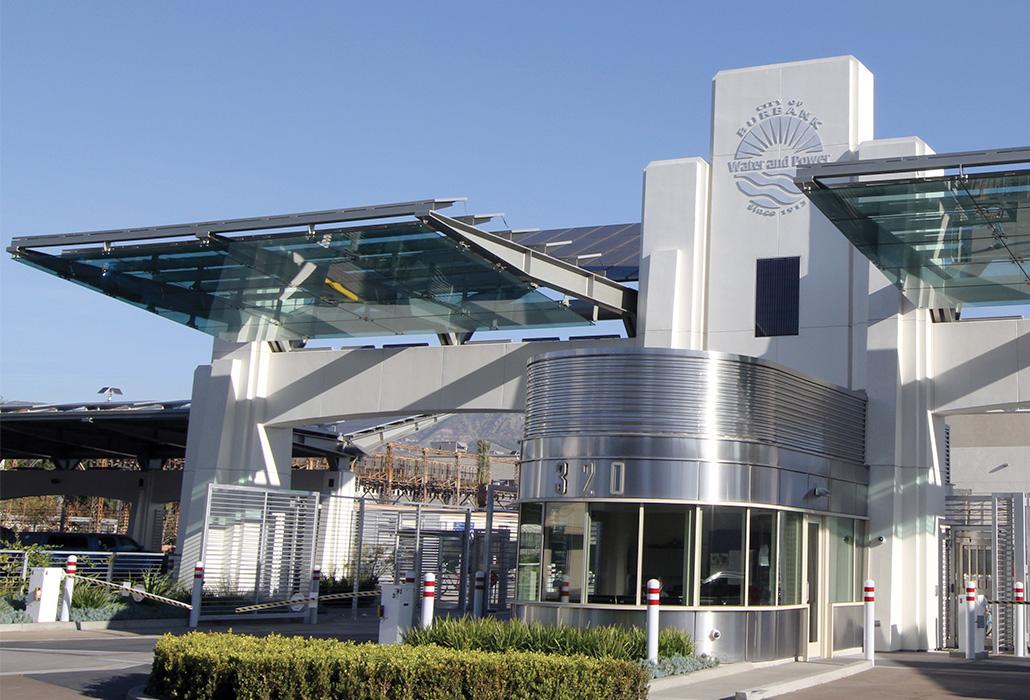 Architecturally Integrated Solar
The architecture of the solar carport compliments the Art Deco style found in many Burbank landmarks. The steel solar panel supports stretching from the arches resemble airplane wings to pay tribute to Burbank's rich history in aviation.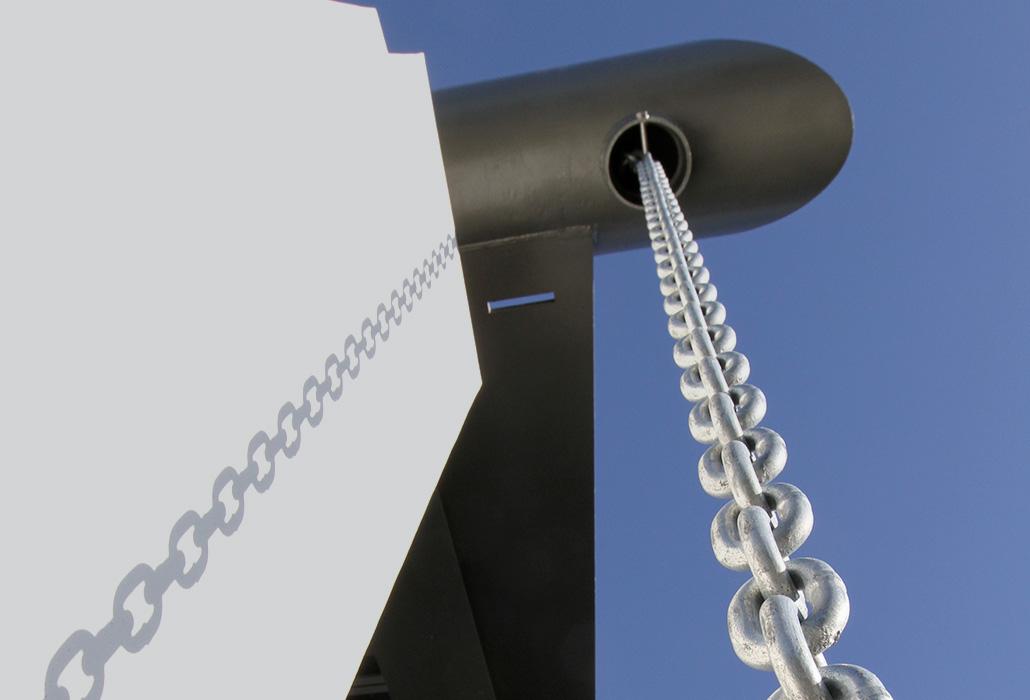 Underground Water Storage Percolation
Two huge underground storage tanks are underground beneath the solar covered parking lot and captures the storm water from the rooftop gardens and the solar canopy via rain chains and down spouts.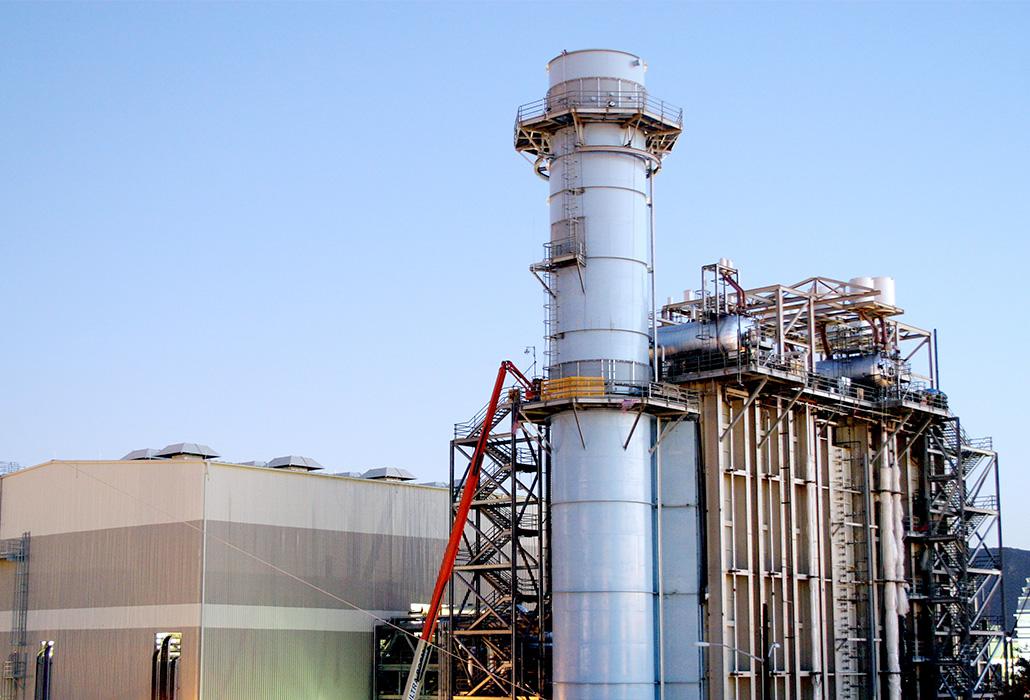 Magnolia Power Plant
Magnolia Power Plant (MPP) uses two state of the art water treatment systems that allow it to operate on 100% recycle water. MPP uses over 1 million gallons per day and prevents water from being discharged into storm drains and out to our oceans.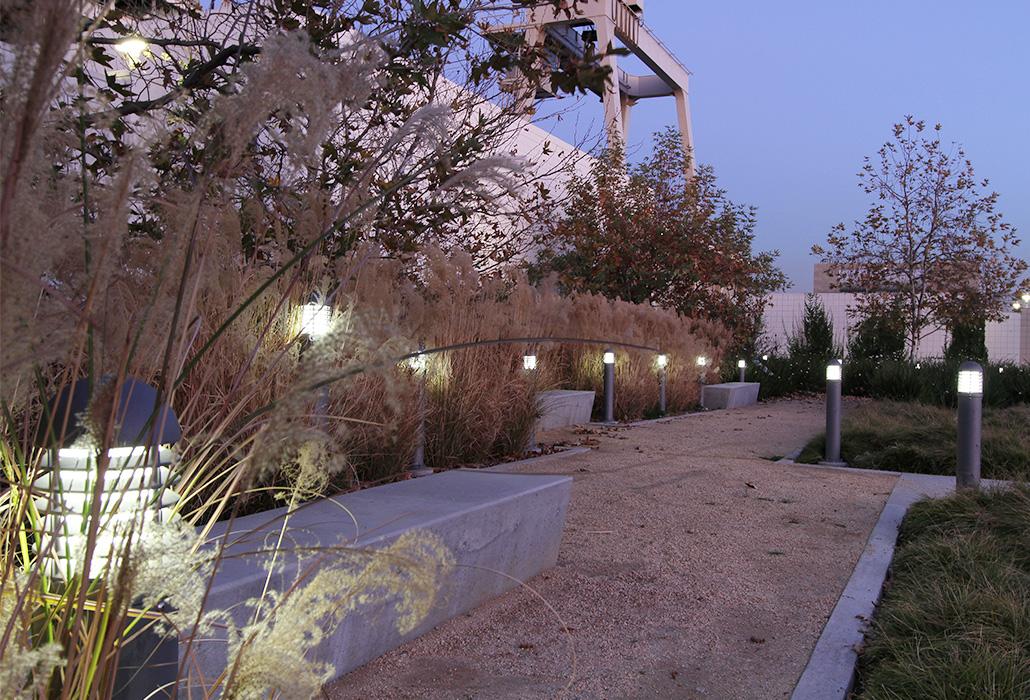 Landscaping at Olive/Magnolia Flood Channel
The landscaping on Lake Street, between the Olive and Magnolia Flood Channel, allows the public to enjoy the lush vegetation and trees along public thoroughfares that previously had few appealing qualities.
Interested in Burbank Water and Power?
BWP is Community-Owned
What does it mean to be a community-owned utility?
Want to Work Here?
The EcoCampus is just one reason to work at BWP.