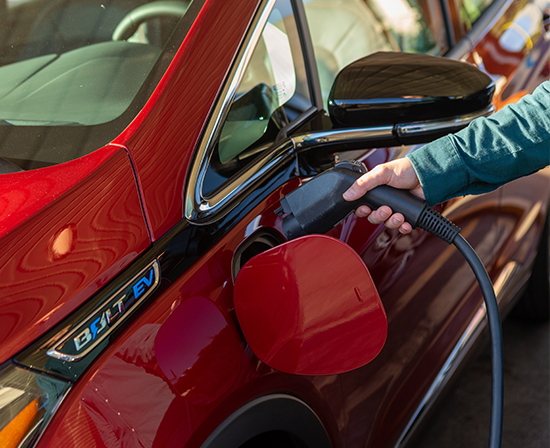 Residential Electric Vehicle Charger Rebate
Install a Level 2 electric vehicle charger at your home and get up to a $500 rebate.
Download Application >
Charging Station Rebate Details
Residential and commercial customers who install a Level 2 (240V) EV charger are eligible for a rebate from BWP. Applicant must be an active BWP electric customer or charge their vehicle at a location with an active BWP electric account.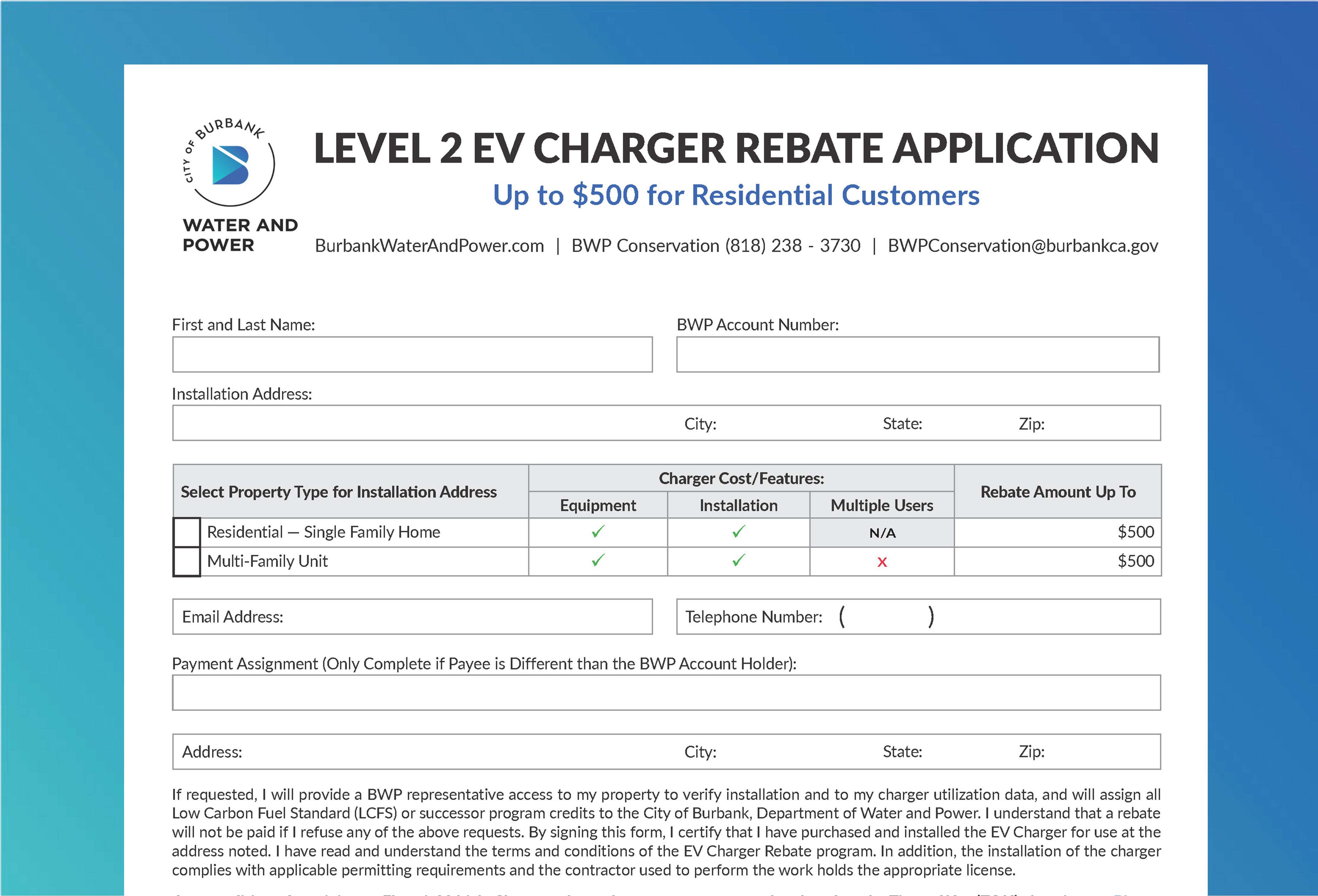 How to Apply for a Rebate
2. Fill out the application and include copies of the supporting documentation.
3. Mail-in or drop off your application to BWP!
4. Your rebate should arrive 6-8 weeks from the date we receive your application.
Time of Use Electric Rate
The Time of Use (TOU) rate offers different electric costs at different times of the day. TOU rates are optional for residential customers, but mandatory for customers applying for the EV Charger rebate.
Time of Use Agreement
To qualify for the rebate, you must agree to be put on the TOU rate.
Additional Credits and Rebates
For rebate questions, contact BWP Conservation at (818) 238-3730.
For Burbank Building Division permit information call (818) 238-5220.
IRS Tax Credit Information
The IRS offers a Plug-In Electric Drive Vehicle Credit.
California Rebate Program
You may qualify for a rebate from the Clean Vehicle Rebate Project.