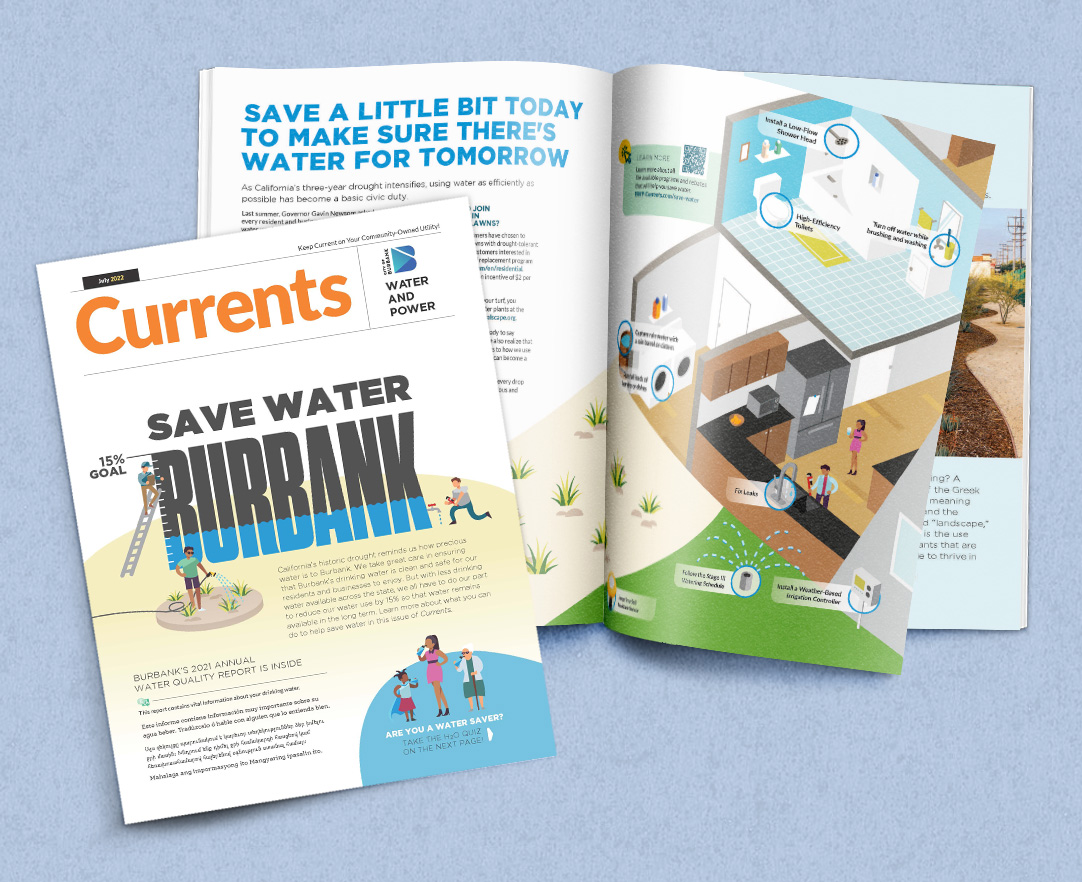 Save Water Burbank!
California's historic drought reminds us how precious water is to Burbank. We take great care in ensuring that Burbank's drinking water is clean and safe for our residents and businesses to enjoy. But with less drinking water available, we all have to do our part to reduce water use by 15%.
Learn more in Currents >
Read Currents Online
Get the latest information on what's happening at your community-owned utility and around the city of Burbank through the online version of Currents.
Past Issues of Currents
Read previous issues of BWP's print Currents Newsletter.