COVID-19 Update:
The City of Burbank is taking a proactive approach toward slowing down the spread of the COVID-19. Efficiency programs that require in-person visits to customer homes and businesses are temporarily suspended. 
For additional COVID-19 updates, please visit the City of Burbank website.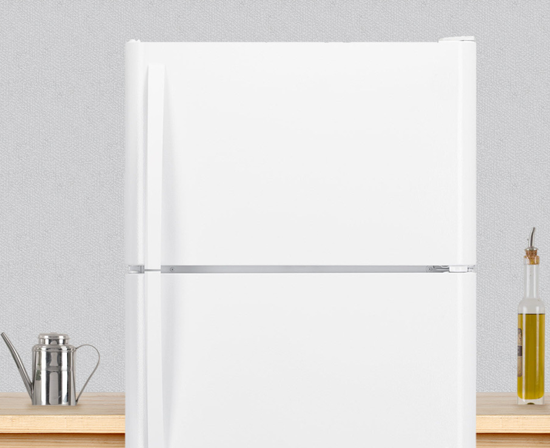 Refrigerator Exchange
Income-qualified and Lifeline-approved customers can exchange their old refrigerator with a free Energy Star certified model.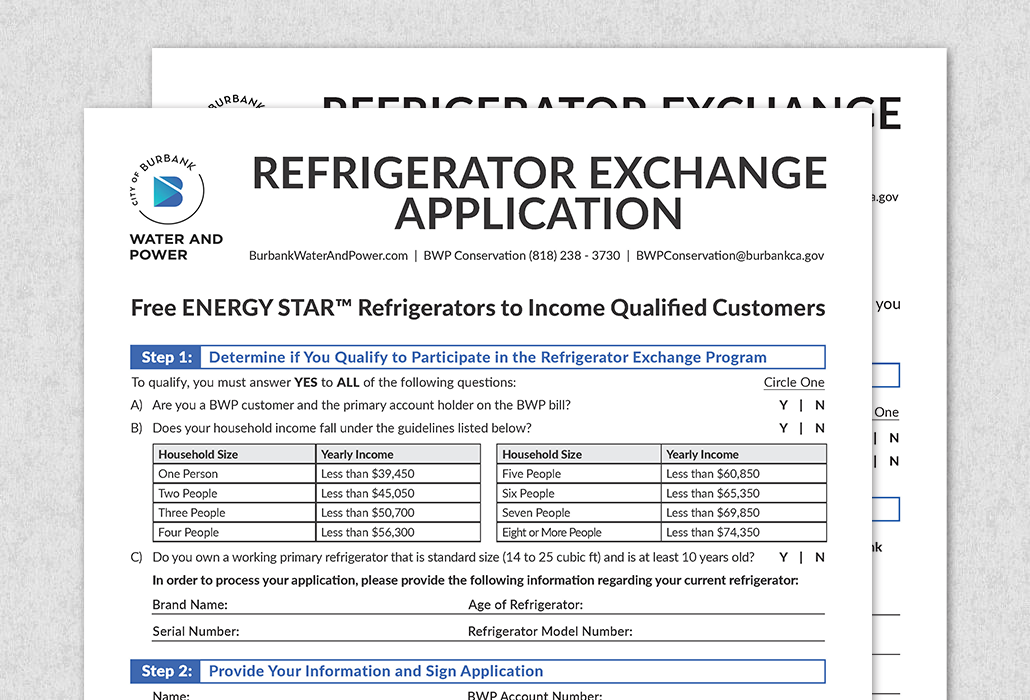 Reduce Your Energy Use
Burbank Water and Power offers income-qualified and Lifeline-approved customers a new Energy Star certified refrigerator in exchange for their old, inefficient refrigerator.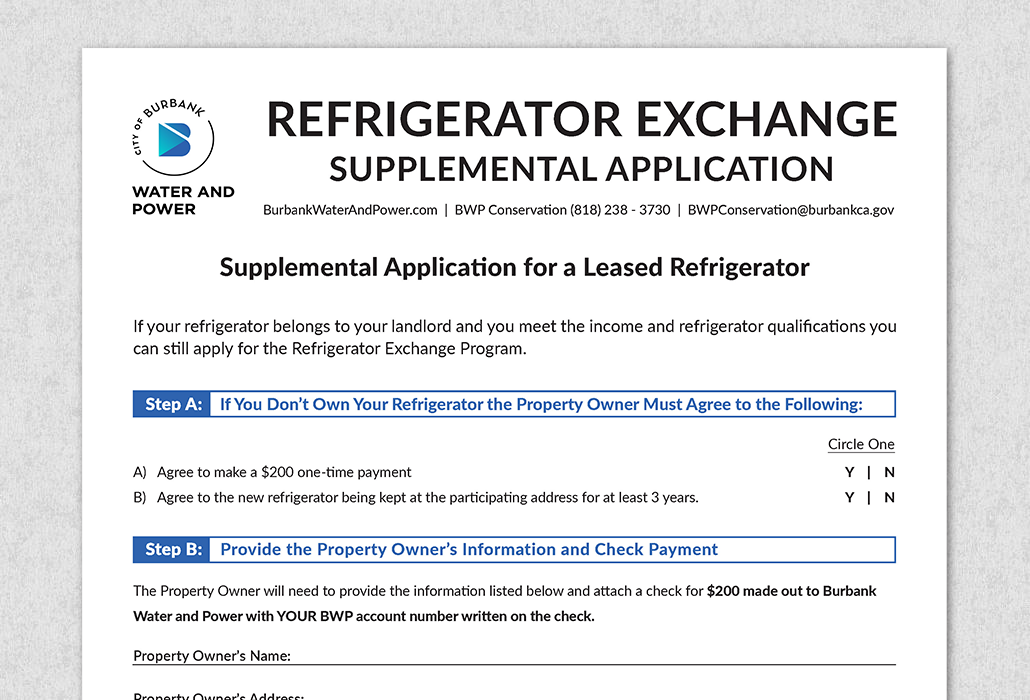 What if My Refrigerator is Owned by My Landlord?
You can apply for the program if your landlord agrees to pay $200, keep the refrigerator at the participating address for at least 3 years, and completes the Supplemental Application. Please submit both applications.
Get Supplemental Application >