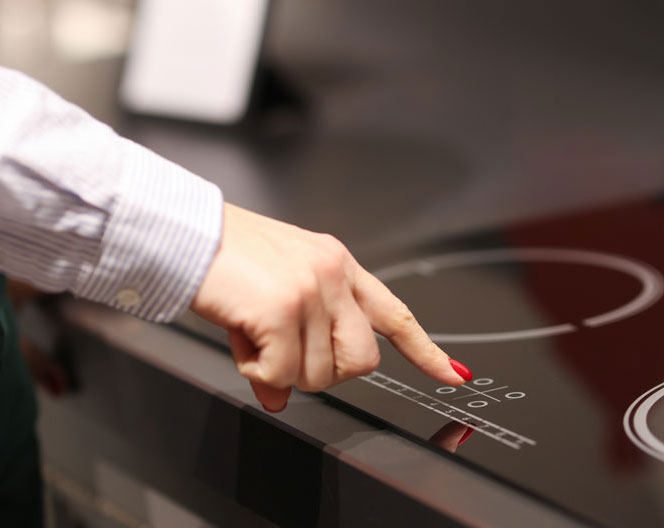 Electrify Your Home and Live More Sustainably
Electrifying your home by replacing gas appliances with efficient electric alternatives helps you save energy and improve safety and comfort.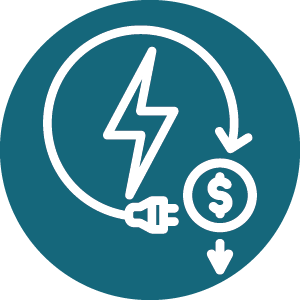 Save energy and money
Electric appliances are more efficient than gas appliances. They use less energy to produce the same heat or hot water, potentially lowering energy bills.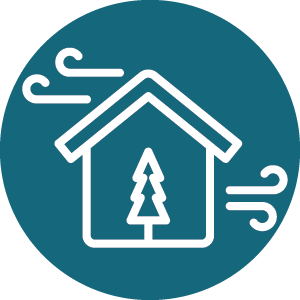 Improve indoor and outdoor air quality
Gas appliances produce pollutants that can contaminate indoor air, including carbon monoxide, nitrogen dioxide, and particulate matter. Electric appliances do not produce these pollutants.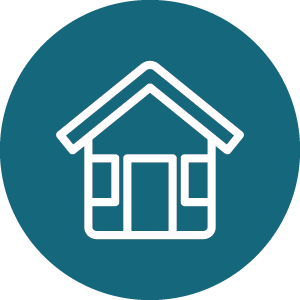 Increase safety and give your family peace of mind
Electric appliances reduce or eliminate the risk of gas leaks, fires, and explosions.
Space heating and cooling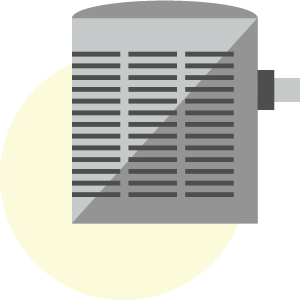 Heat Pump HVAC
$1,000/ton
Heat pumps are one of the most energy-efficient ways to heat and cool your home. Rebates can help offset the equipment cost so you can start saving energy sooner.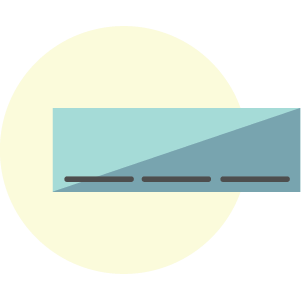 Mini-split Heat Pump
$1,000/ton
Mini-split heat pumps can be installed in individual rooms or up to eight zones of your home, providing maximum flexibility and comfort. Mini-split heat pumps are an excellent option for retrofitting a home without existing ducts or replacing room A/Cs and gas wall furnaces.
Water heating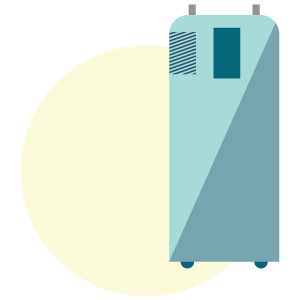 Heat Pump Water Heater
$1,500
Heat pump water heaters are one of the most energy-efficient ways to heat water. They are more than three times as efficient as gas water heaters.
Laundry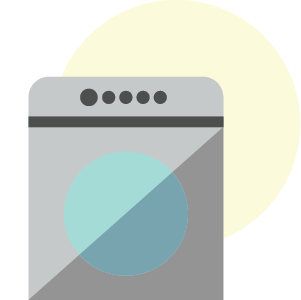 Heat Pump Clothes Dryer
$200
Heat pump clothes dryers use less energy than gas dryers and are more gentle on your laundry.
Cooking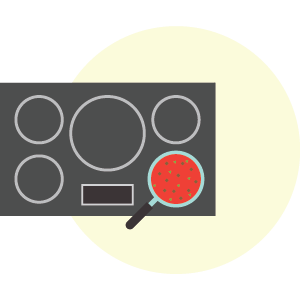 Induction Cooktop
$200
Induction and electric stoves make your home safer for you and your family by avoiding combustion and significantly reducing air pollutants.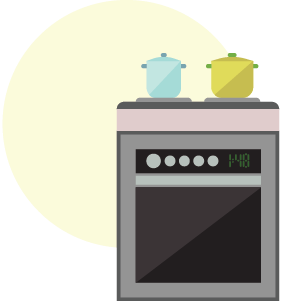 Electric Range with Induction or Electric Cooktop
$500
Induction cooktops heat pots and pans directly, so there is no wasted energy heating up the surrounding air.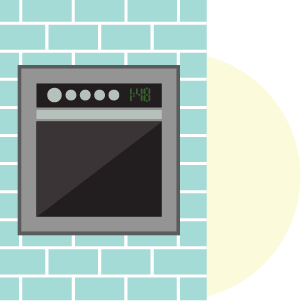 Electric Resistance Wall Oven
$200
Replace your gas oven with a cleaner, safer electric wall oven.
Panel Upgrade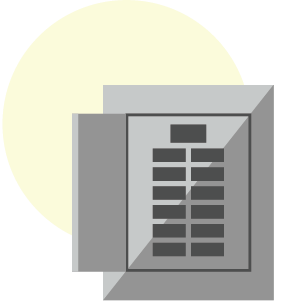 Panel Upgrade
$750
A new electrical panel may be necessary to support new electric appliances, EVs, and solar. Your contractor will help you determine if you need to upgrade your panel.
Additional Rebates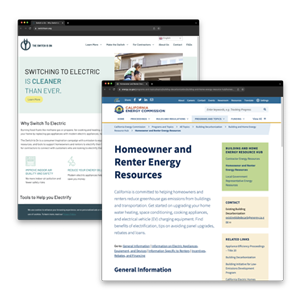 Hire a Licensed Electrician
Hire a licensed electrician to plan the installation and evaluate if you need a panel/circuit upgrade.

Upgrade Panel If Needed
If your residence needs a panel upgrade, contact BWP's Service Planning at (818) 238-3575 to determine if the BWP infrastructure serving your residence has enough capacity or needs an upgrade.

Take Photos
Take before and after photos of the device(s) and nameplates, including make and model.


Have Your Licensed Electrician Do The Installation
Have your licensed electrician install any panel/circuit upgrades (if needed) and install the BE equipment (replacing natural gas appliances and capping the gas line). Ensure your electrician obtains all required permits and that your installation passes inspection from Burbank's Building & Safety Division.

Submit Your Application
Apply for a rebate by filling out the application and including copies of the required documentation.

Submit your application and all required documentation via email, mail, or in person.

Email: [email protected]

Mail: BWP Conservation Attn:
Residential Building Electrification Rebate Program
P.O. Box 631 Burbank, CA 91503

In-person at BWP's office: 164 W. Magnolia Blvd., Burbank, CA 91502
Required Documents Checklist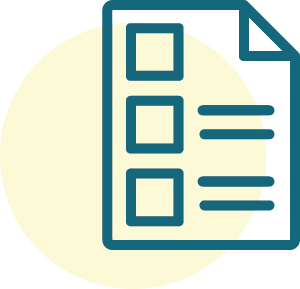 This application, completed and signed.

Itemized invoices and proof of payment. The invoices must show the name, address, and telephone number of the licensed contractor, state license number, installation address, itemized installation costs, and itemized BE equipment information (including make and model number) that matches contracts and any financial incentives received

W-9, completed and signed (available at www.irs.gov/pub/irs-pdf/fw9.pdf)

Copy of all "finaled" permits (issued after passing a charging station[s] installation inspection). If you apply for a Panel Upgrade Incentive, please also include your "finaled" panel upgrade permit.

Pictures (in color and showing clearly the required information):

"Before" picture of each fossil-fuel appliance replaced by a BE equipment

Device nameplate for each BE equipment, including serial number, model number, manufacture date, and certification mark from a nationally recognized testing lab (NRTL), such as Underwriters Labs (UL) or Intertek/Electrical Testing Laboratories (ETL)
General Program Information
The Residential BE Rebate Program provides rebates to Burbank Water and Power (BWP) residential customers to offset some of the costs of purchasing and installing qualified BE equipment and replacing gas appliances. The program also provides a rebate for electric panel upgrades.
To apply for a rebate, download and complete the application available here and submit it with all required documents via U.S. mail (Burbank Water and Power, P.O. Box 631, Burbank, CA 91503-0631) or in person at BWP's office (164 W. Magnolia Blvd., Burbank, CA 91502).
Applications must be submitted no later than six months following the issuance date of "finalized" permits by the City of Burbank for the installation of the equipment (or six months from the purchase date if a permit is not required).
All BWP residential customers, including tenants and residents of single and multi-family residences, are eligible for the program. If you are a renter or live in an apartment, your landlord's approval is required. The applicant must be the BWP account holder or an authorized representative.

BE Equipment and Installation
The following devices are eligible for a rebate:
Heating, ventilation, and air conditioning (HVAC): Central heat pump HVAC, mini-split heat pump
Water: Heat pump water heater
Laundry: Heat pump clothes dryer
Cooking: Electric range with induction cooktop, electric range with electric cooktop, electric resistance wall oven
The rebates are only available if you purchase and install these devices in replacement of gas appliances.