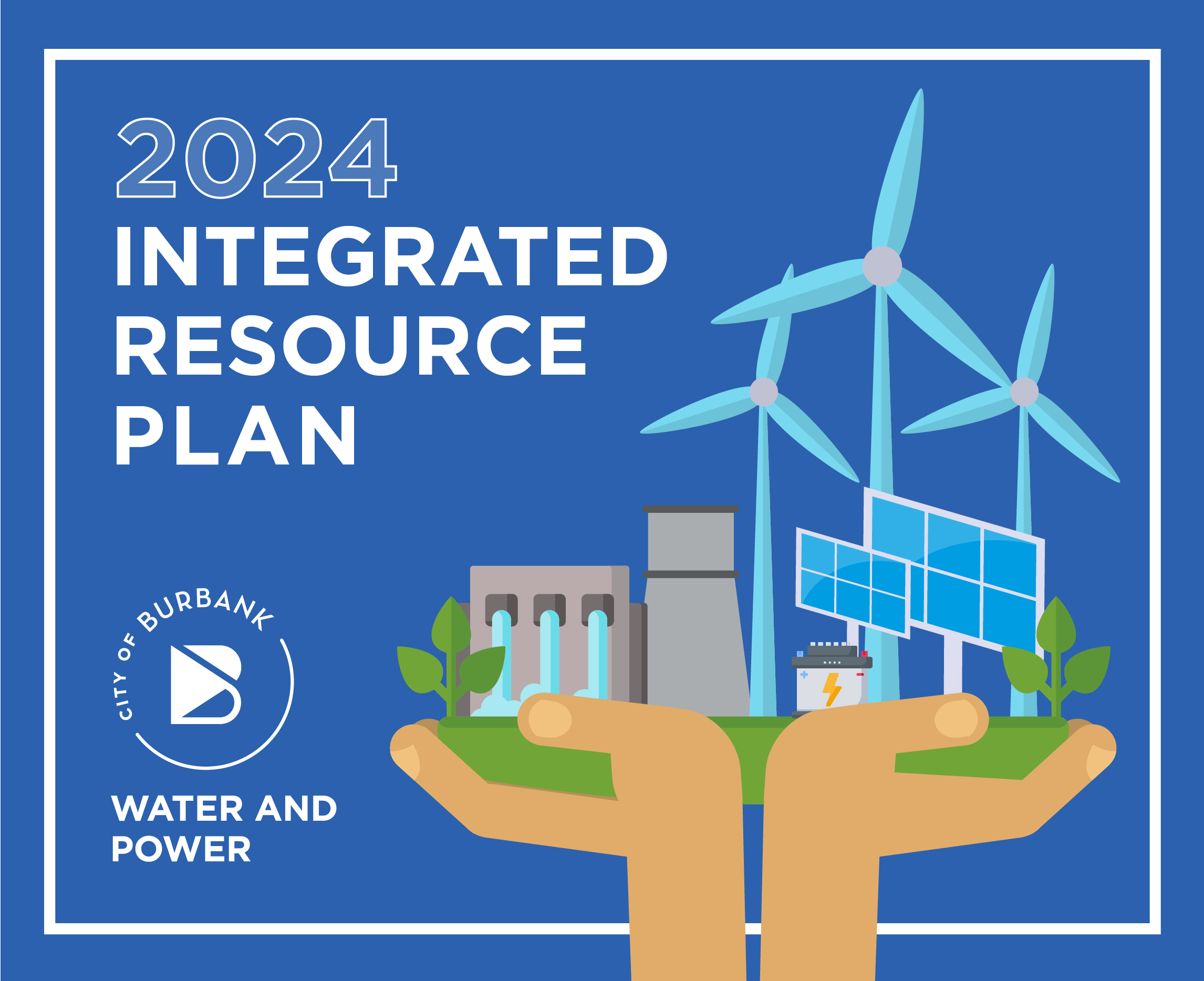 Burbank's 2024 Integrated Resource Plan (IRP)
Burbank Water and Power (BWP) will be developing a new Integrated Resource Plan (IRP). This plan is a long-term blueprint for the utility to continue providing reliable, affordable, and sustainable power for the residents and businesses of Burbank.
Take the 2024 IRP Survey
Burbank Water and Power (BWP) is in the process of developing our 2024 Power Integrated Resource Plan (IRP), which is a 20-year plan for the City's energy needs. We need your help. Your feedback will help determine where Burbank gets its power from, what the mix of renewable (green) energy will be, and how much that electricity will cost. Please take a 10 minute online survey and share your thoughts and ideas on important policies that will shape how BWP will plan the city's energy supply for the future. Your answers will be completely anonymous and be used to help plan Burbank's clean energy future.
2024 IRP Timeline
BWP will be hosting three public meetings to get input from the community on important policies for the IRP. Below is a tentative schedule for the meetings. Be sure to use the online form below to sign up to get notified once meeting details are finalized, and to receive other important updates related to the IRP.
Community Meeting #2
Burbank Water and Power
Administration Building Auditorium (EcoCampus)
164 W. Magnolia Blvd
Burbank, CA 91502
Community Meeting #3
Community Services Building (CSB)
Room 104
150 N. Third Street
Burbank, CA 91502
Final IRP Presentation to Burbank City Council
Sign Up to Receive 2024 IRP Updates

Please use the form below to provide your contact information to be notified of IRP updates.