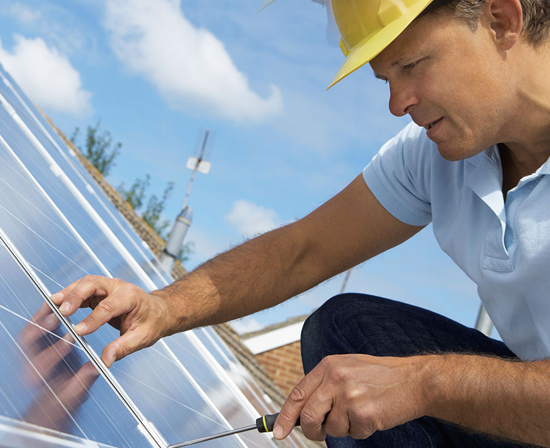 Solar Installer Instructions
Are you a solar contractor? Here's everything you need to know about installing a solar system in Burbank.
Instructions for Installing a Solar System in Burbank
The rules and guidelines for installing solar varies by city. The following steps will provide you with a complete guideline to installing a solar system at a home or business in Burbank.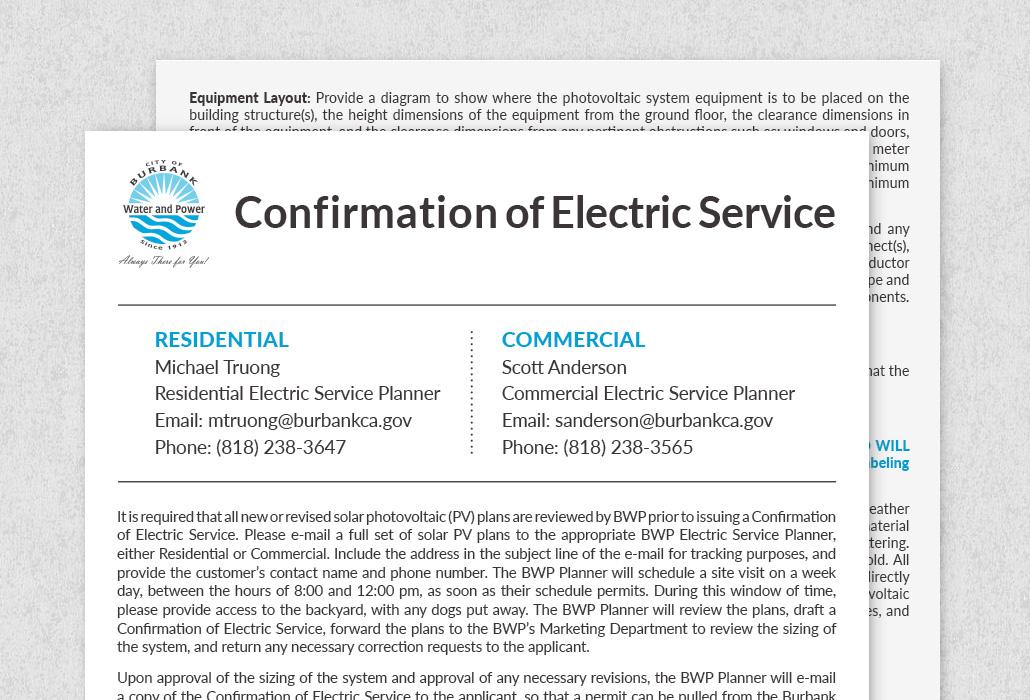 Step 1: Get Confirmation of Services Document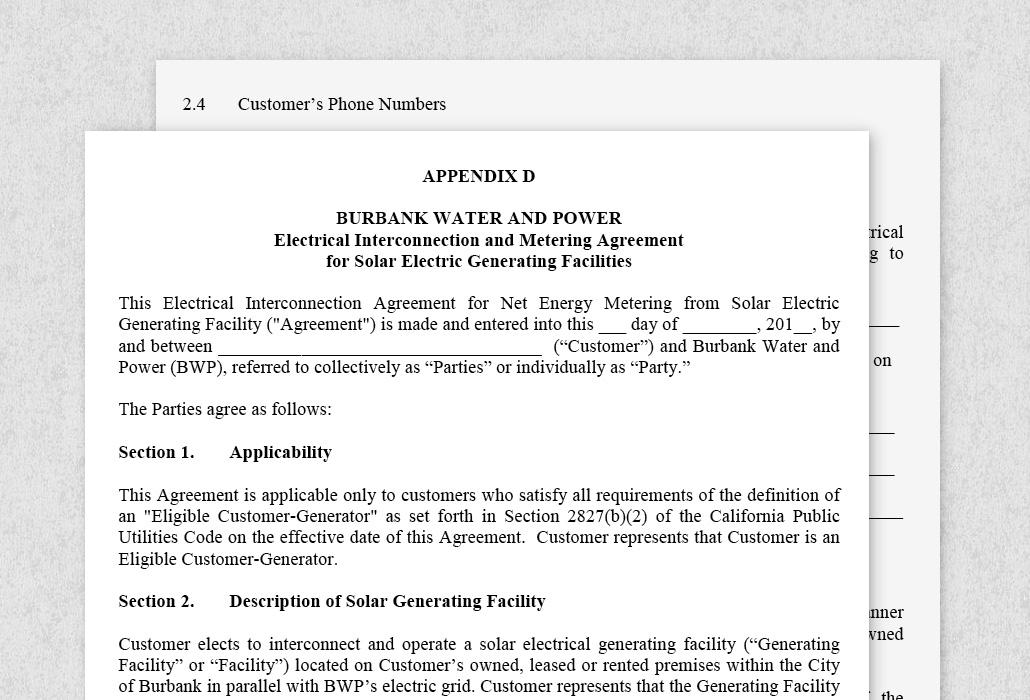 Step 2: Electrical Interconnection & Metering Agreement
Download and complete two signed original copies of the 
Interconnection and Net Metering Agreement.
 Mail the completed documents to: 
Burbank Water and Power, Attention: Solar Support Manager, 164 W. Magnolia Blvd., Burbank, CA 91502.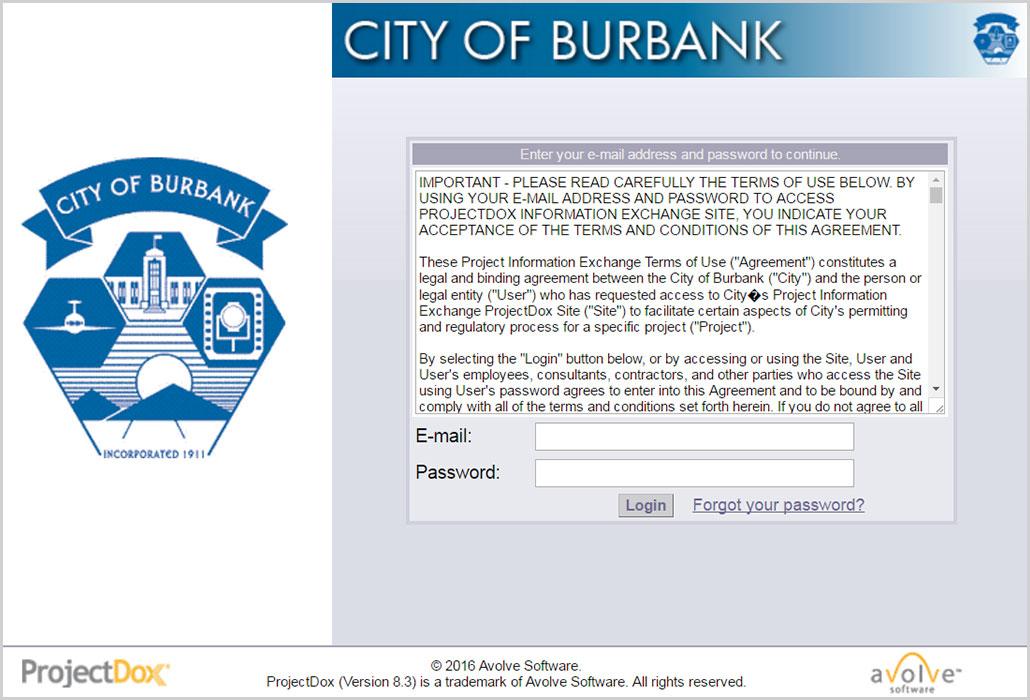 Step 3: Apply for a Permit
A building permit is required for the installation of any solar system in Burbank. Permits are handled through the 
City of Burbank Building Division
. Upload your documents to the online plan check and permitting system called 
Project Dox
.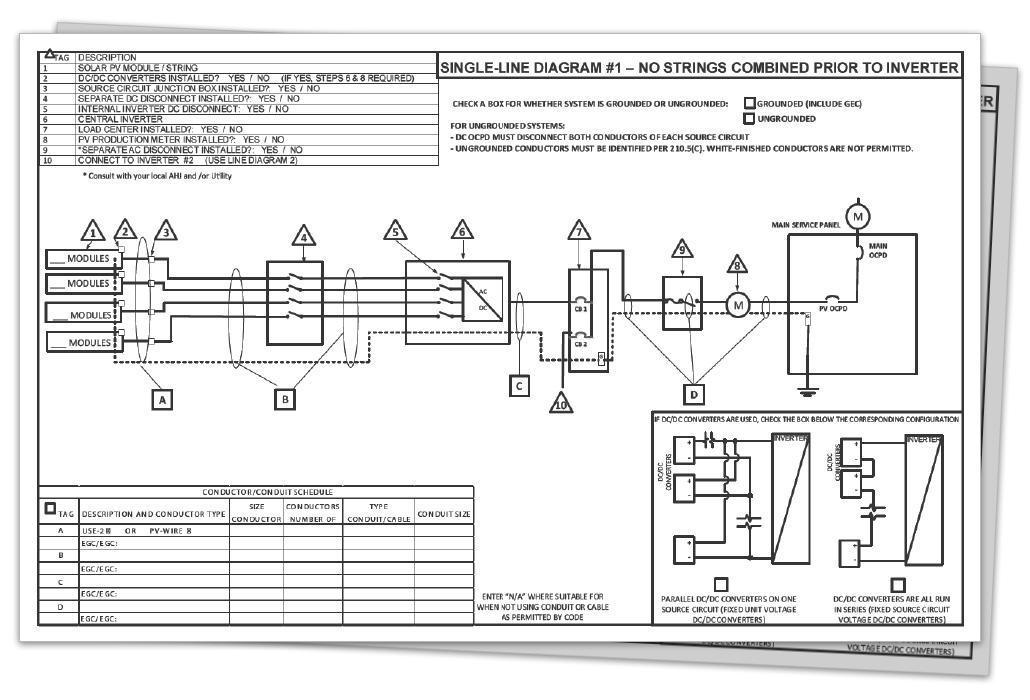 Step 4: Pick Up Your Plans
The Building Division will send you an email when your plans have been reviewed and are ready for pickup. At this time the permit is ready to be pulled and installation of the solar system may begin!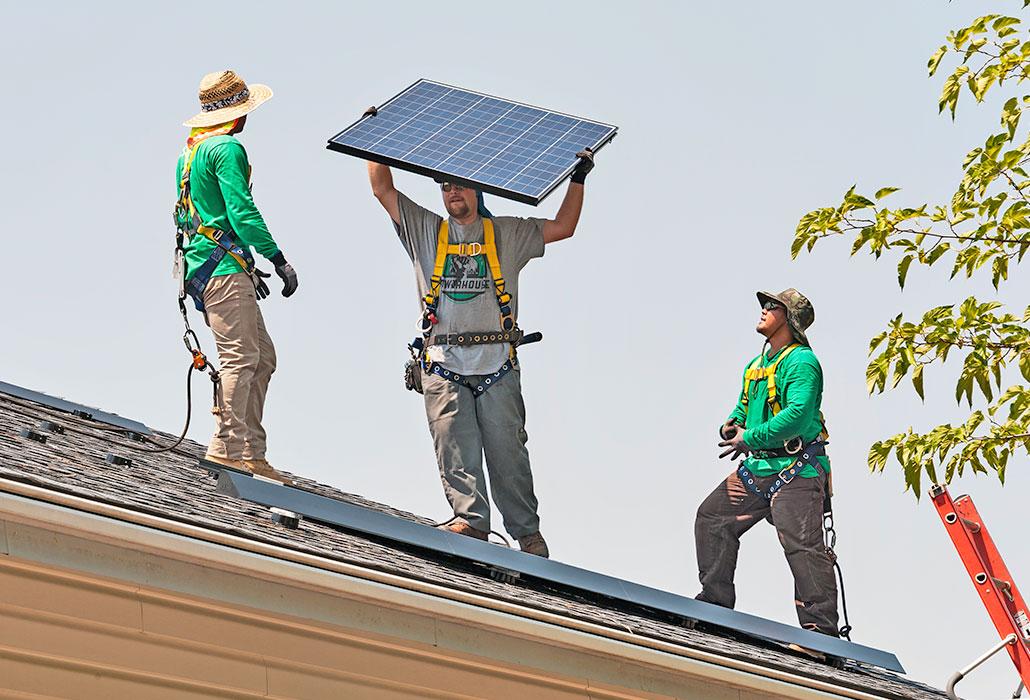 Step 5: Install the Solar System!
Pay close attention to labeling requirements for solar equipment to avoid additional inspection costs and a delay in installation completion. For labeling questions contact BWP's Test Shop M-F 7:00 am to 4:00 pm at (818) 238-3585.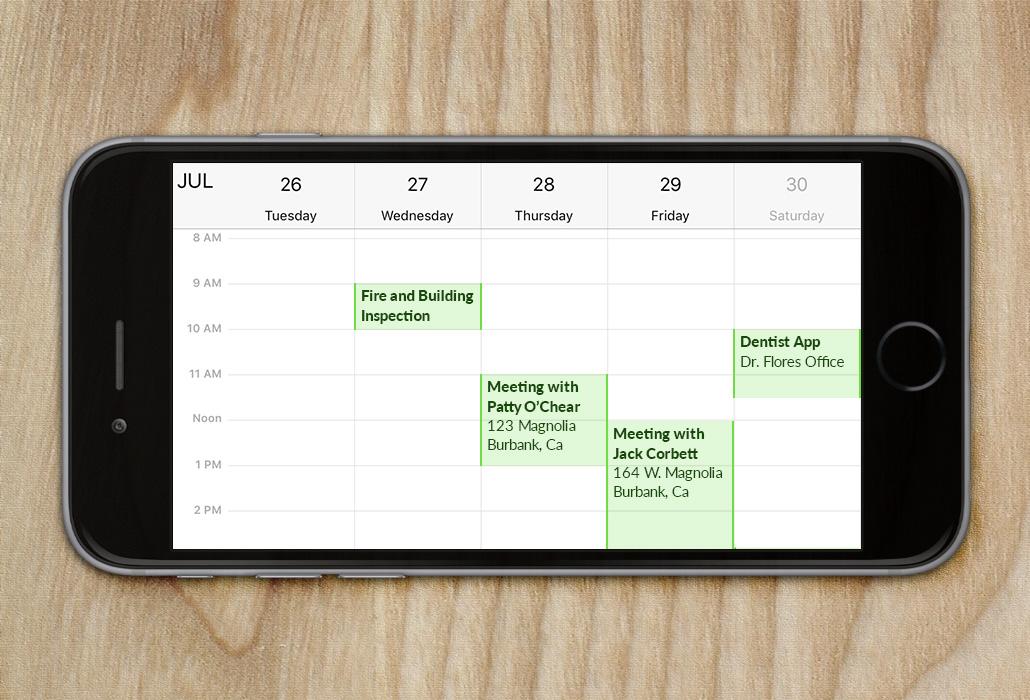 Step 6: Schedule Inspections & Finalize Permit
Now that the installation of the solar system is complete, you will need to schedule your Fire Department and Building Inspection. Call the Building Division at least one day in advance to schedule inspections and finalize your permit. The Building Division can be reached at (818) 238-5220.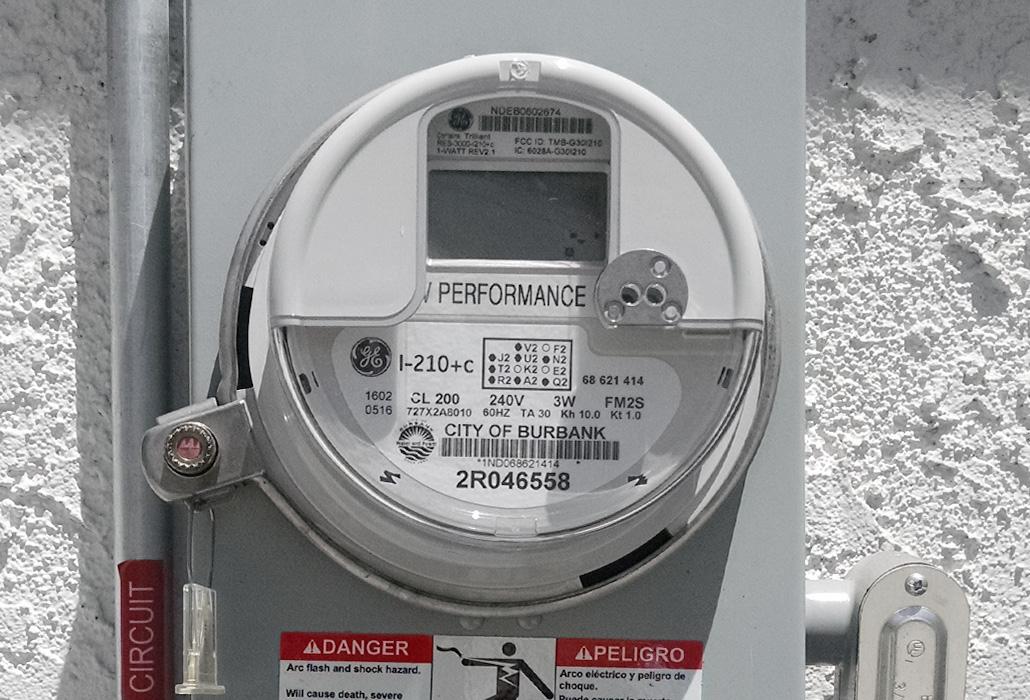 Step 7: BWP Installs the Performance Meter
When the Building inspection has been completed, BWP will be notified that your permit is complete. BWP will provide and install a performance meter and perform various safety tests on your solar system.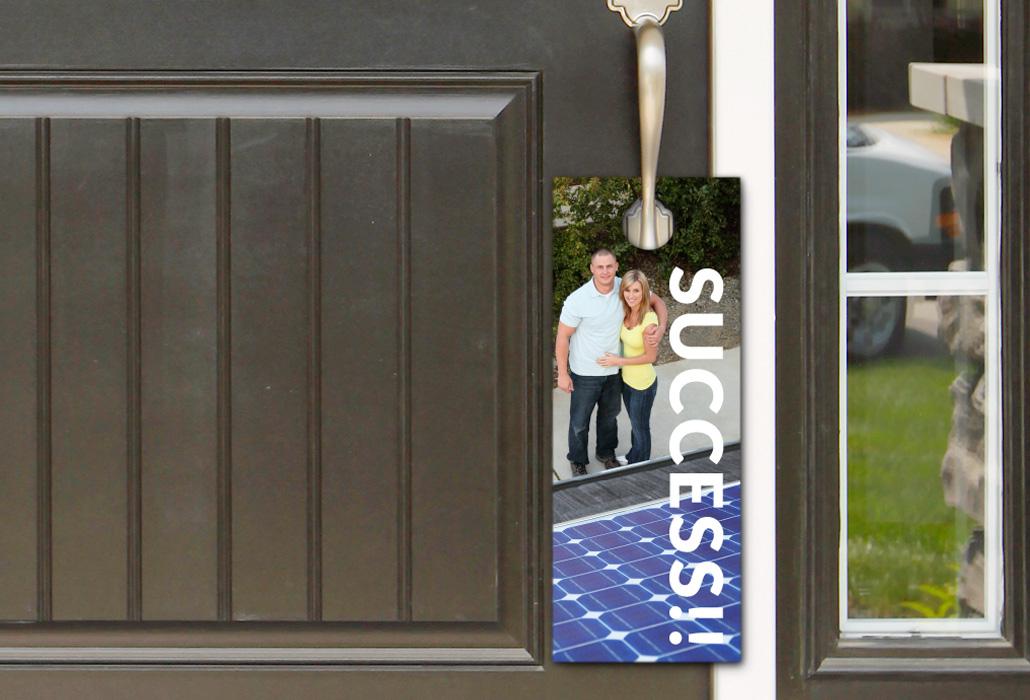 Step 8: The Solar System is Connected!
After the solar system is connected to the grid, BWP will leave a door hanger on the home or business owner's door letting them know that their system is up and running. They will also get a copy of the Solar Net Metering and Interconnection Agreement along with an Assembly Bill 920 election form in the mail.