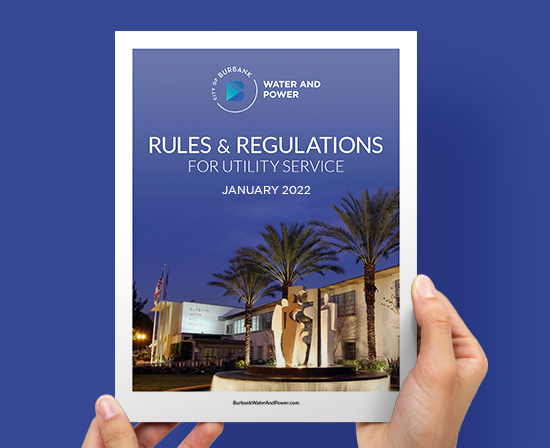 Rules & Regulations
The rules and regulations for utility service has been prepared by Burbank Water and Power.
City Council Approves the Rules & Regulations
All rates, fees, and charges contained in the Rules and Regulations are approved by the Burbank City Council and are specified in the Citywide Fee Schedule, updated every year. Click here to view the rules and regulations.